Nonalcoholic fatty liver disease (NAFLD), the most common chronic liver disease in the United States and in other industrialized nations, has increased in prevalence and severity along with the rise in obesity and metabolic syndrome. One quarter of the global population is estimated to have NAFLD and the incidence of its more severe from, nonalcoholic steatohepatitis (NASH), is projected to increase by up to 56% in the next 10 years. NAFLD now represents a leading indication for liver transplantation in the United States, bringing with it a growing clinical and economic burden that highlights the need for a streamlined approach to prevention, diagnosis and treatment of the disease.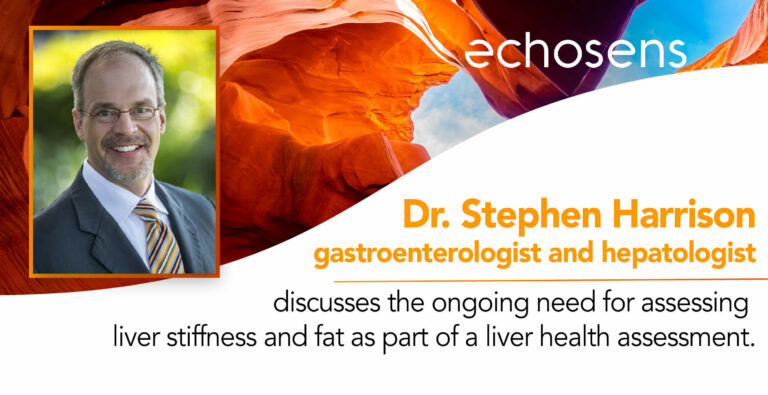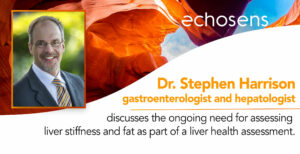 Specialist Perspective
Dr. Stephen A. Harrison, gastroenterologist and hepatologist, discusses the ongoing need for assessing liver stiffness and fat as part of a liver health assessment – and why the detection of fatty liver disease remains such a pressing challenge for Americans, especially during the COVID-19 pandemic. He also discusses how FibroScan, Echosens' non-invasive diagnostic device used to measure liver scarring or fibrosis, ties into Harrison's clinical workflow, as well as the positive impact of the FibroScan FAST score, patient success stories, raising awareness about NAFLD and the future of research in this area.
Listen to the full interview here.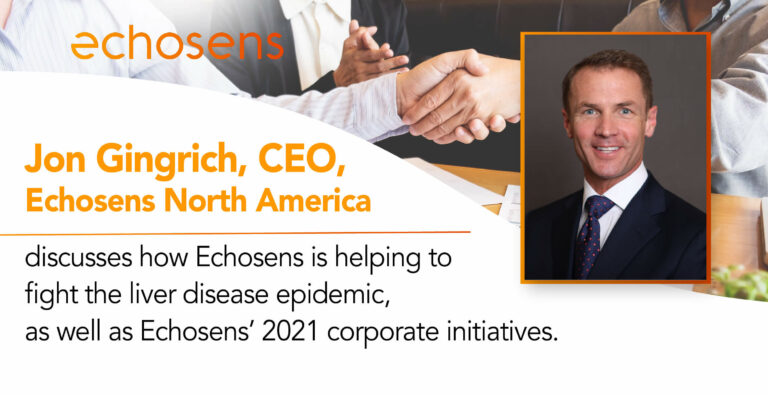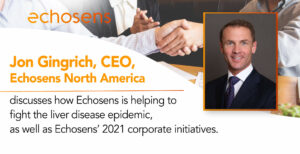 Corporate Perspective
Jon Gingrich, the CEO of Echosens North America, discusses how Echosens is helping to fight the liver disease epidemic, as well as Echosens' 2021 corporate initiatives and focus on halting the progression of NAFLD, fibrosis and cirrhosis—building on progress made in 2020. He also discusses how Echosens enables payers and employers to better understand the value of FibroScan, as well as opportunities to improve liver health in the post-pandemic world.
Listen to the full interview here.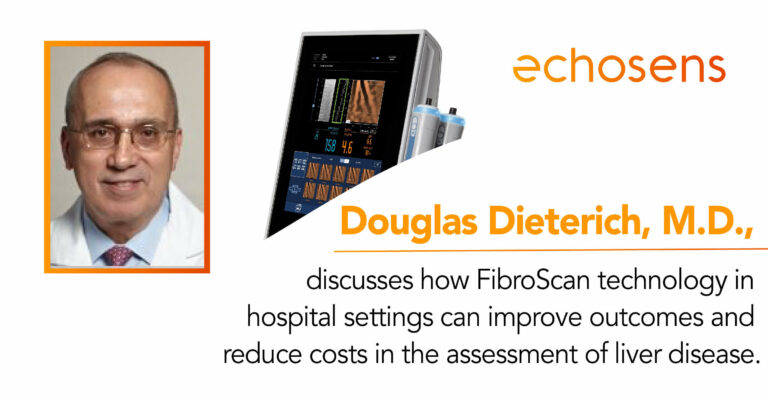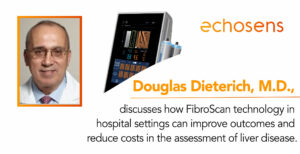 Hospital System Perspective
Douglas Dieterich, M.D., director of the Institute for Liver Medicine, Mount Sinai Health System, and professor of medicine for the Division of Liver Disease, Icahn School of Medicine at Mount Sinai, discusses the importance of ongoing assessment of liver stiffness and fat as part of a liver health assessment, the role FibroScan plays in the diagnoses of chronic liver diseases and cirrhosis, as well as how this technology in hospital settings can improve outcomes and reduce costs in the assessment of liver disease.
Listen to the full interview here.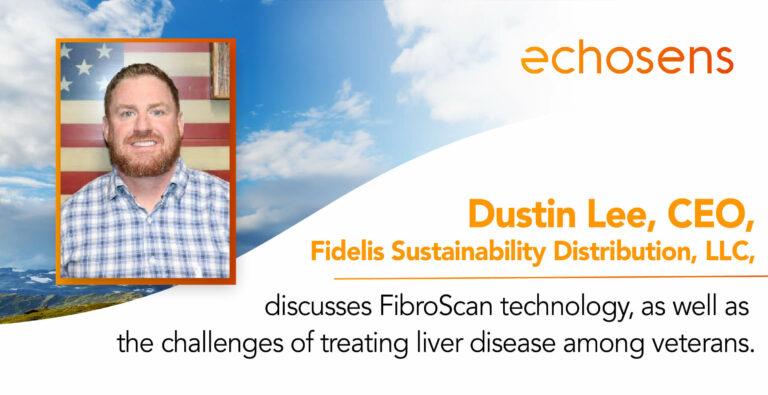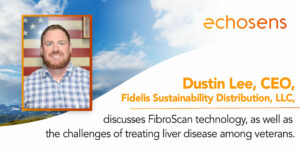 Military Veteran Perspective
Dustin Lee, CEO, Fidelis Sustainability Distribution, LLC, and the USMC Scout Sniper Veteran Company principal, discusses the role FibroScan technology has played in curing hepatitis C virus (HCV) among the Department of Veterans Affairs (VA) patient population, as well as the challenges of treating liver disease among veterans, the connection between HCV and NAFLD and why VA Hospitals are investing in FibroScan in their battle against liver disease.
Listen to the full interview here.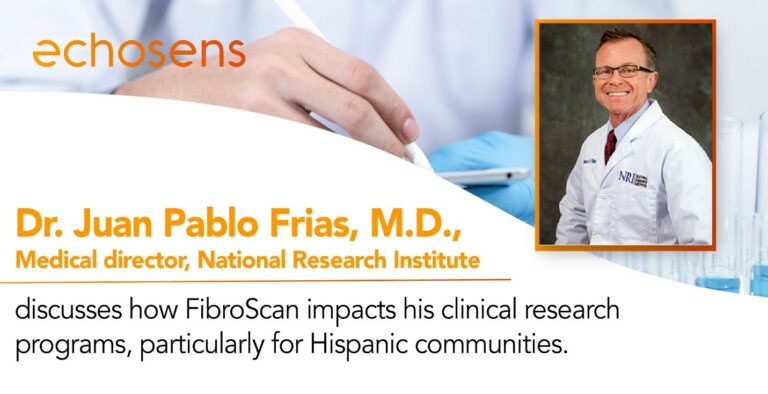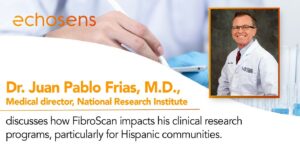 Research Perspective
Dr. Juan Pablo Frias, M.D., medical director, National Research Institute, discusses how FibroScan impacts his clinical research programs, the role FibroScan plays for groups looking to get into this research and the role of this technology for patient populations. This tool is particularly important for Hispanic communities because many are at high risk for both NAFLD and its more severe form, nonalcoholic steatohepatitis (NASH). He also discusses the future of FibroScan in terms of patient management and improving outcomes.
Listen to the full interview here.